Major Seleven Fellegrini (SEF.)
was a
S.M.S.A.
Marine Corps infantry
sniper
. He's also one  the[[lieutenant|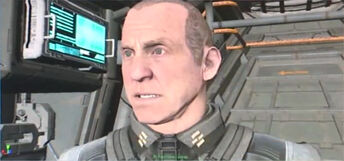 ]] creator of the
S.M.S.A.
He is a trusted member of the marine.He is one of the
coloured
members of the army.When he served 35 years in the army,he retired himself at the
rank
of
General
.When he was promote to general,he trainned some news
lieutenant
Background
Edit
He was a Marine infantry sniper who had some experience with Brute equipment. Apparently he was a long time friend of Marine Lo'ick Armstrong.
Ad blocker interference detected!
Wikia is a free-to-use site that makes money from advertising. We have a modified experience for viewers using ad blockers

Wikia is not accessible if you've made further modifications. Remove the custom ad blocker rule(s) and the page will load as expected.