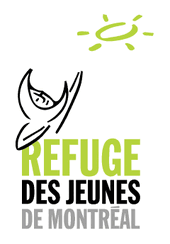 Ramasser des dons, et d'aider les jeunes à ne pas se metttre dans la rue et de leurs venir en
Sensibiliser les gens à faire des dons afin de venir en aide aux jeunes.
Le Refuge a accueilli en 25 ans, 18 653 jeunes hommes et plus de 115 d'entre eux ont eu accès à du logement social avec soutien communautaire. Ces jeunes viennent de partout : de Montréal, du Québec, d'autres provinces canadiennes puis finalement, d'autres pays. Toutes les actions du Refuge visent l'intégration de ces jeunes et l'amélioration de leurs conditions de vie.
Mais tout cela est possible grâce à de généreux donnateurs comme vous, qui avez notre société à coeur. Depuis 1989, l'organisation a receuilli un mobre énorme de dons, afin de réussir à atteindre son objectsf ambitieux d.aermettra, à terme, de rencontrer les obligations hypothécaires et d'en consolider les opérations.
Ad blocker interference detected!
Wikia is a free-to-use site that makes money from advertising. We have a modified experience for viewers using ad blockers

Wikia is not accessible if you've made further modifications. Remove the custom ad blocker rule(s) and the page will load as expected.