Mar'na Pirate Cartel 
was a dengerous Cartel in the times of 
Sixth Era
.Mar'na Ca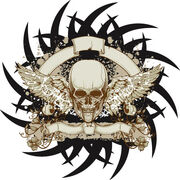 rtel was a Pirate Gang that traveled on their Water Navy Ships,mostly in the 
North Sea
.They are famous for their 
Battle of the North Sea
 and Taking Oveer the Lake Country that was placed on North Sea.The Lake Country included Lake-City,Lake-Town and Lake-Village.All those belonged to Mar'na Cartel Gang.But soon they were been defeated by Shadow MooWater Navy Forces in Sixth Era.
Ad blocker interference detected!
Wikia is a free-to-use site that makes money from advertising. We have a modified experience for viewers using ad blockers

Wikia is not accessible if you've made further modifications. Remove the custom ad blocker rule(s) and the page will load as expected.