Dencrayt Oazalis is a Shad'ika male who held a title Feild Marchal of the Shadow Moon Grand Army .When Dencrayt joined the Army he joined the Police Military Patrol Army.Later on he became a Sergeant in Shadow Moon GrandArmy.Ten years later after stopping Chen'gery Cartel from destroying the Shadow Moon Prime Minister Building,Dencrayt was promoted to Feild Marchal of Shadow Moon Grand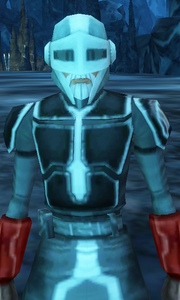 Army. 
Ad blocker interference detected!
Wikia is a free-to-use site that makes money from advertising. We have a modified experience for viewers using ad blockers

Wikia is not accessible if you've made further modifications. Remove the custom ad blocker rule(s) and the page will load as expected.